Tenants: Hear Their Voices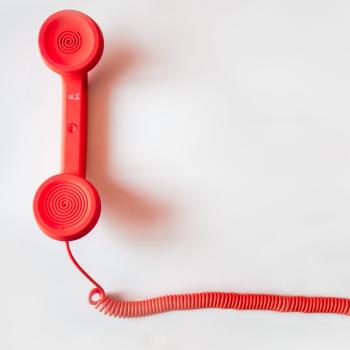 October 2021
A sampling of voicemails received from Vermonters who need help accessing the VERAP rent assistance program.
Here is a sampling of voicemails received from Vermonters who need help accessing the VERAP rent assistance program. Client names and identifying details have been removed. These clients have allowed us to share these transcribed messages.
January 26, 2022
"It would be nice if VERAP took some responsibility for misleading me through this whole process. I've been in contact with them since August of 2021 and they've been misguiding me through this whole process. They told me what to do and I followed every instruction and assured me and reassured me time and again as I went through this step by step with them and instructed that I couldn't get deposit help unless I had a signed lease and that they would help me ONLY by reimbursing the deposit of $1700, even after I explained to them that I would have to borrow the money. And now they want to invalidate the UHauls they told me to rent, and the money to pay my moving costs because the lease isn't good enough? I was so concerned with where I was going to go and to now be on the streets and I paid too much attention to the move in date that I didn't notice the move out date or ask questions. I didn't even know I was taking over someone else's lease until I talked to the landlord about the letter you requested.
I just feel that if they went back and listened to the 'recorded calls' on their own phone line then they would understand better but they don't seem to care. I feel very cast aside and I'm not sure why they are doing this to me but they've put me in a very bad financial position, and I'm disabled. I now have to find a way to pay these debts and live on social security. What exactly is this program for? I'm sorry but it's been hard to even get someone to listen and now they are doing this."
October 15, 2021
"Hi, this is xxx returning your call. ... The quick sum-up is that I was in a relationship for 11 years. ... He walked out on me and the kids ... and left me with about $2,000-plus more of bills [each month] than I expected. However, I am getting a Section 8 voucher starting xxx. I don't know what my voucher is going to total, or whatever that will be. But once I get that, then this shouldn't be a problem. I should be able to be better off financially — affording my rent. So, if [VERAP] could just help with, you know, the back portion of [my rent] and maybe moving forward just to help get me through the holidays ... My work hours are kind of limited due to needing to be available to my children, especially one who has ADHD and a ton of other medical conditions. ..." 
October 12
"Hi, my name is xxx. ... Unemployment has not been issuing me a check for the last 13 weeks, so I filed and it's in review. I'm 4 months behind in my rent, 3 months behind on my bank loan, and 2 months behind in my electric bill. ... My well-being is extremely tenuous at this point."
October 8
"I need help with an appeal for VERAP. I had an appointment on September xx at 3:30. I waited [for them to call] till 4:30, and called them. They said I couldn't be fit in because other cases ran long. I waited 3 weeks for this appointment. She said I should go online and reschedule. I was told there would be no problem getting a quick appointment. There were none available. I called back today to see what to do. I was told there is no record of my appointment on September xx. I could really use some help. I have been very sick for most of the summer. I am way behind on my rent."
October 7
"Hello, this is xxx. Still having problems with the VERAP application. You guys helped me with a problem before. But they're going full-circle and still trying to tell me that I need contact with my landlord, which I was told by you guys that I didn't need. Get back to me as soon as you can, because we're running low on time here."
October 6
"I'm a 62-year-old disabled man with PTSD, and in June, my caretaker, xxx, filled out the information for rent and help with Green Mountain Power. Green Mountain Power was by yesterday and I spoke with a gentleman. ... [My caretaker] has worked full-time on this to try to help me get the help that I need to pay off 4 - 5 months rent, and almost a $2,000 electric bill ... I called [VERAP] yesterday and they told me that they couldn't even find my application, and [a woman at VERAP] said she would get back to me, but this has been an ongoing thing since June. They sent me an email saying we were approved, then they said denied, then they say approved, then they say denied, and on October xx, we got to appeal it or something like that. [My caretaker] can't even get on ... to the website to find out who to speak to or anything. Like I said, they said they couldn't find my application. This has been going on since June ... and this has caused a lot of stress in my life, a lot of stress in [my caretaker's] life. ... We need somebody to get a hold of whoever it is down there to find out what's going. Because like I said, they approved us, and then they denied us, approved, denied. ... This is getting to be ridiculous. I need help. ... I just want to get my landlord paid for the four months that I owe and get my Green Mountain bill paid for. I'm on oxygen here at night, and I just can't have my electricity going off here. Like I said, Green Mountain Power has been here, and my landlord has been here. Everybody wants their money, and I'm getting nowhere here."
August 30
"Hi ... Just calling to let you know I have been trying since last week to get through to somebody at the call center. I've gotten the run-around. Nobody has given me any answers on whether or not my rent was paid for September. I don't know if you can get a hold of your person to find out. But nobody on that end seems to know anything that's going on. All they have is info for [the old rental unit] and nothing for the new apartment."
August 27
"Hello. My name is xxx. I am calling because I sent in my form for the Vermont Emergency Rental Assistance Program and I sent in my recertification on July xx. I am getting the run-around from them. I still haven't gotten any answers. Rent is coming up due again and I am not sure what's going on. Could somebody please call me back to try to help me with this issue."
August 21
"Hello, my name is xxx ... I received a registered letter in the mail from an attorney who is representing my landlord. My landlord has sent me a termination notice — a "no-cause." I have resided here for 7 years. I have never been late on my rent, and recently I've had a difficulty with the Vermont Department of Labor. I needed to reach out for VERAP for rental assistance. I called my landlord. He refused to be part of the program and I am finding myself 2 weeks later receiving this termination notice. I no longer have a lease and I don't have a written month-to-month lease as well. He has given me a 60-day notice. I did look at your website and I understand I'm eligible for a 90-day day notice. However I would like to be able to remain in the housing at least until late spring next year and I need some guidance. I am also required by my physician to remain in my home due to complications of the COVID virus currently. I am also unemployed. So I am facing quite a few challenges here. If you could return a call I would appreciate it."
August 13
"My name is xxx. ... I have placed an application for VERAP, Vermont Emergency Rental Assistance Program, and as far as I know in talking with them today I have been approved. Unfortunately my landlord is not responding to them. In the meantime, I received a notice from my landlord's lawyer that I have until ... this coming Wednesday. ... Because he's not answering their request at VERAP to get his information, I'm afraid that I'm gonna have the sheriff at my door and I don't know how to make sure that I'm not gonna end up living in my car. [Sounds of crying]  I'm 62, I have some health concerns and I cannot — I'll just go out of my mind if this ends up happening. ... Seriously. So I've been in contact with the attorney to let them know about VERAP. I have faxed confirmation that they received my notice. I have been in touch with him via email, but it appears that he is just refusing. VERAP will issue funds to me but it's only after the 3rd time that they attempt to reach him. They're saying that it's a week from times of attempting to get in contact with him. And they're doing it via email, they're not trying to reach him by phone as far as I know. I don't know what they're doing, but that whole program I think is a little tough. I desperately need to know how to get something accomplished. I asked VERAP for something in writing stating that I was approved, so that I'd have something ... if they show up and wanna put me out. But I haven't gotten anything and I don't know if that is something that they are allowed to do. I don't know what's gonna happen. If somebody could call me back I'd really appreciate it. I do work Monday to Friday. Normally I'm at work so if for some reason you go to voicemail please know that I check my voicemail as quickly as I can. ... It's a mess. ... I got caught up in the COVID mess and this is all something I can't control."
Follow-up call on Sept. 10: "Just got a phone call from the sheriff's office — AGAIN. They have more paperwork from the park, for me. He also told me the County of xxx was not on the suspension list for eviction. I really need some information from you ASAP. Still no conclusion from VERAP. I don't know what to do. I'm at my wits' end. As usual with this friggin mess. [Sounds of crying]"
Do you need help with getting rent or utilities assistance?